Hi Everyone! Well I am almost on holidays, what with one final day of work on Friday I will be officially on my days off..YAY! It has been an incredibly long week, so sorry for the absence around here on blog land.
Never fear I do have a creation for you viewing today, created for....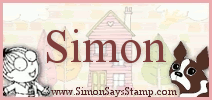 This week is the start of a new challenge and I have to say that everyone who entered last weeks challenge totally ROCKS, we managed to reach over 1000 entries which is just awesome..so thank you each and everyone of you who entered...
To view the details of this weeks challenge and all the DT work, be sure to click the blinkie below...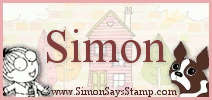 Here is the card that I created...
I wanted to create a bit of a water colour featured look to the image, but alas I still have a lot to learn when it comes to painting..LOL, I do apologise for the photo, it really does look a lot better in real life...
To view all the products on what I used to create this card will be sat the bottom of this post for your viewing, just click on the icon. But if you are wishing to know anything about this card then please ask away, I feel this is pretty straight forward so no need for explanation...
There is always an incentive to enter the challenges as you could win...
Alrighty, I am off to craft a little whilst I have the time.
Have a wonderful night...
Hugs